Design Story: SmooSat Brand Vision - committed to providing the best scooter riding experience for everyone
At SmooSat, we blend the perfect harmony of engineering, inclusiveness, versatility, and engineering. While offering thoughtful and uncompromising technical prowess offering the smoothest, most comfortable, most convenient, safe, and most reliable rides in our approach, we approach the design of our scooters to be as paramount as an aspect to express our identity. At the same time, we believe in the perfect amalgamation of our vision, and artistic expression of our audience for the perfect scooting ride for all demographics – giving birth to our distinct identity.
Positioning
We are the pioneers of no-compromise scooting experiences with a commitment towards a greener future through state-of-the-art innovations while offering the most fun experience. Our novel brand positions itself among children, youth, and adults alike. We believe in the spirit of inclusiveness – the tone of 'not a single person left behind'. While doing so, we retain a trend-setting aura among all our product lines giving a distinct identity to each and every model to cater to every end-user personality and tastes. Versatility runs through our veins.
Brand Mission
SmooSat is dedicated to providing the greatest scooter-riding experience to everyone, no matter how young or old the rider is. We represent safety and comfort over all other priorities - putting customers first at all times. Our endeavors symbolize the spirit of smooth and joyful gliding with a message larger than us all. Embodying the spirit of zero carbon footprint for the present and the future, we at SmooSat inspire families to have a transformative experience away from screens and to the eco-friendly outdoors. SmooSat's products combine genius engineering with slick design alongside sincere customer service, in order to deliver high-quality, safe, efficient, and ever-evolving products at practical prices with amazing value for the most joyful experiences. We strive to do it with style. To realize this, the SmooSat team is dedicated to providing the most fashionable yet innovative and value-oriented scooters that combine style and utility creating a rejuvenating synergy.
Brand Vision
SmooSat's vision is manifold. Among them, we put uncompromised emphasis on smooth riding experiences, an inclusive user base, and sustainability for future generations. First, we implement our first vision of an unparalleled smooth riding experience on every terrain for every demographic – from kids to professionals. Empowered by our intelligent and robust engineering team and R&D, we deliver state-of-the-art technologies while retiring older less sustainable options. For instance, we embrace brushless motors in all our scooters as opposed to brushed counterparts for better efficiency, and a greener future. As such, our manifold vision marries and intermingles with each other harmoniously to cater to colorful decks for kid's scooters like the E9 Pro to the understated professional aura of the SA3 Prime adult scooter. By ditching plastic in our packaging for more sustainable materials like recyclable paper alternatives and adopting eco-friendly production chains, our vision is towards a greener, and more sustainable future where we envision children riding in the greenery even in urban spaces. As such, SmooSat literally sets its vision towards a wonderful future over lurking in the past.
Brand Tone
Our greatest strength is to be able to cater to everyone while satisfying their innate personality, needs, uses, and even urban fashion statements. Our approach can be summarized as being thoughtful, warm, friendly, professional, and as noted - fashionable. Inspired by the most fantastic visually stunning phenomena like the Aurora Borealis, to the curves in the sand of the Sahara, our scooters are reflections of the nether realms and the beauty of the innate hearts of wonderful people. To us, utility and engineering are only as good as the visual identity that is embraced by our vision amalgamated with the expression of our consumer base. And thus, we mean it when we say, "Ride your style." We embrace our slogan from the first paintbrush to the last signature of quality control engineering. The warmth of the friendly touch of colorful rainbows is just as welcoming to kids as our professional line of adult scooters with two-tone finishes with innovative engineering. In doing so, we acknowledge the safety of the kids and the reliability of the professionals to be paramount. All our technological advances have a focused target to our audience, every design decision falls right into the personality of kids, young professionals, or white-collar individuals – our primary end-users. Consequently, we leave no stone unturned in realizing reliability, professionalism, fashion statement, and thoughtful implementation in every single unit we produce for our beloved consumer base.
Our Slogan
We embrace our slogan - "Ride your style" from the first paintbrush to the last signature of quality control engineering. We make scooters because we simply love scooters and want to share the love. During our journey, we have completed continued and comprehensive upgrades to our technology and product portfolio based on independent R&D, as we seek to bring enjoyable green travel solutions to families and professionals worldwide while embracing their individual personalities and fashion trends. Convenience, durability, and comfort are at the forefront of our priorities. A Smoosat scooter is not just a commuting tool or a short-lived toy, but an all-ages-loved-and-trusted companion that embodies the spirit of smooth and joyful travel. We have seen and strive to make families step away from screens and answer the call of the wild with Smoosat scooters — forming stronger family bonds in the process, all the while keeping adult riders trendy, fashionable, and smooth on the go.
Our Vision + Your Expression = Perfection in Design and Ecology
"Ride your Style" is not just a combination of three words, nor is it just a slogan. It is a driving force, an energy, a spirit – that drives SmooSat to bring the most stunning yet inspiring designs to all demographics of our audience.
Starting with Vibrant Rainbow for Kids …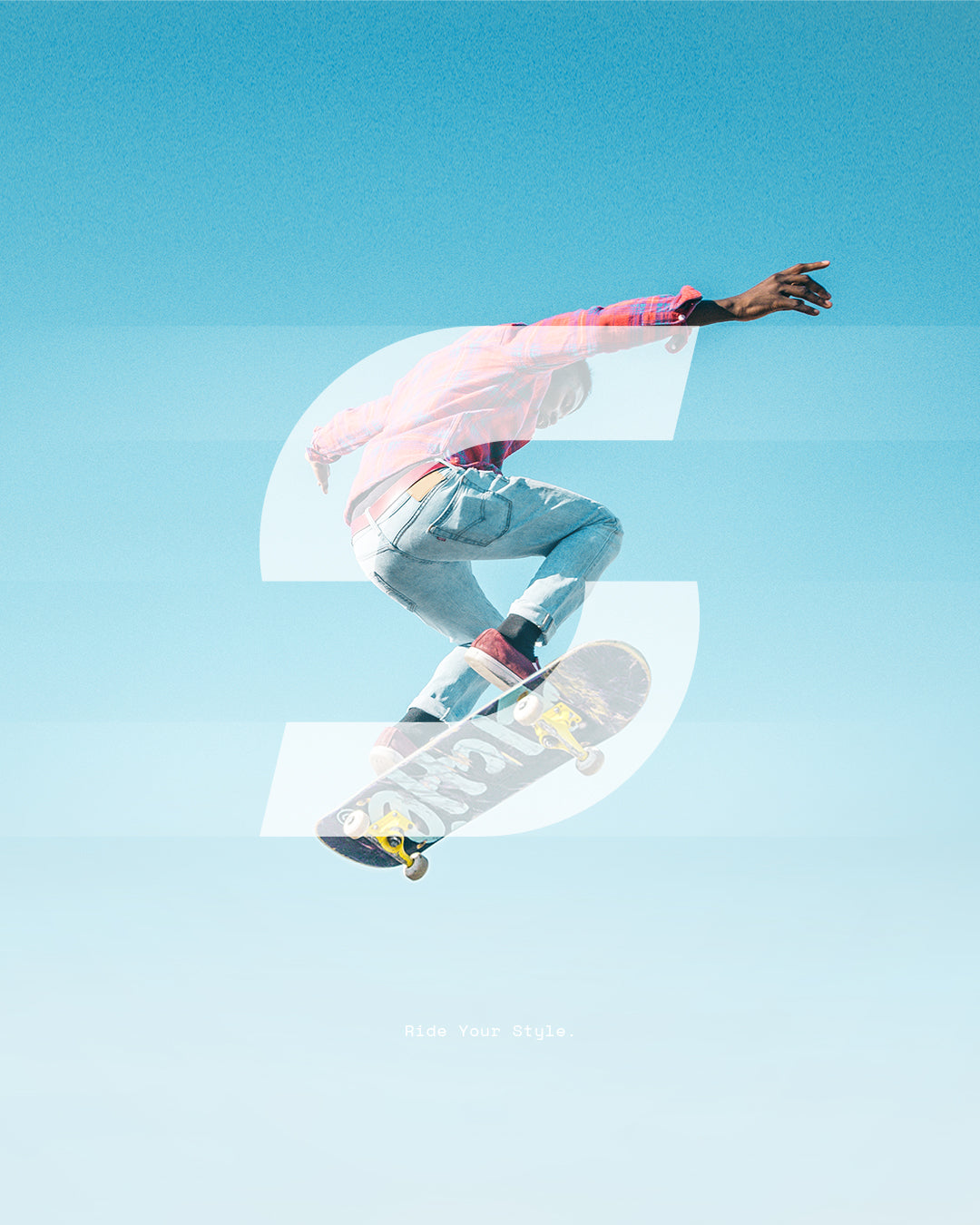 To realize the spirit to combine our artistic aura and the energetic expression of our younger audience, we tailor our designs for kids not only to be visually stunning to ourselves but also to cherish the vibrance of the younger heart. Consequently, our signature stylistic element of our kids' scooters has been the rainbow-inspired decks. We captured the fantasy of the skies to the transition of the rain and captured the perfect element of vibrance in the rainbow. Models such as the E9, E9 Pro, and E9 Apex represent this design language. Capturing every spectrum of the color palette, our kids and youth-oriented scooters form an expression of innocence, vibrance, elegance, and playfulness. It defines our artistic expression combined with our love for the purity of our youthful audience. 
…. Topping off with Understated Elegance for the White-collar Adults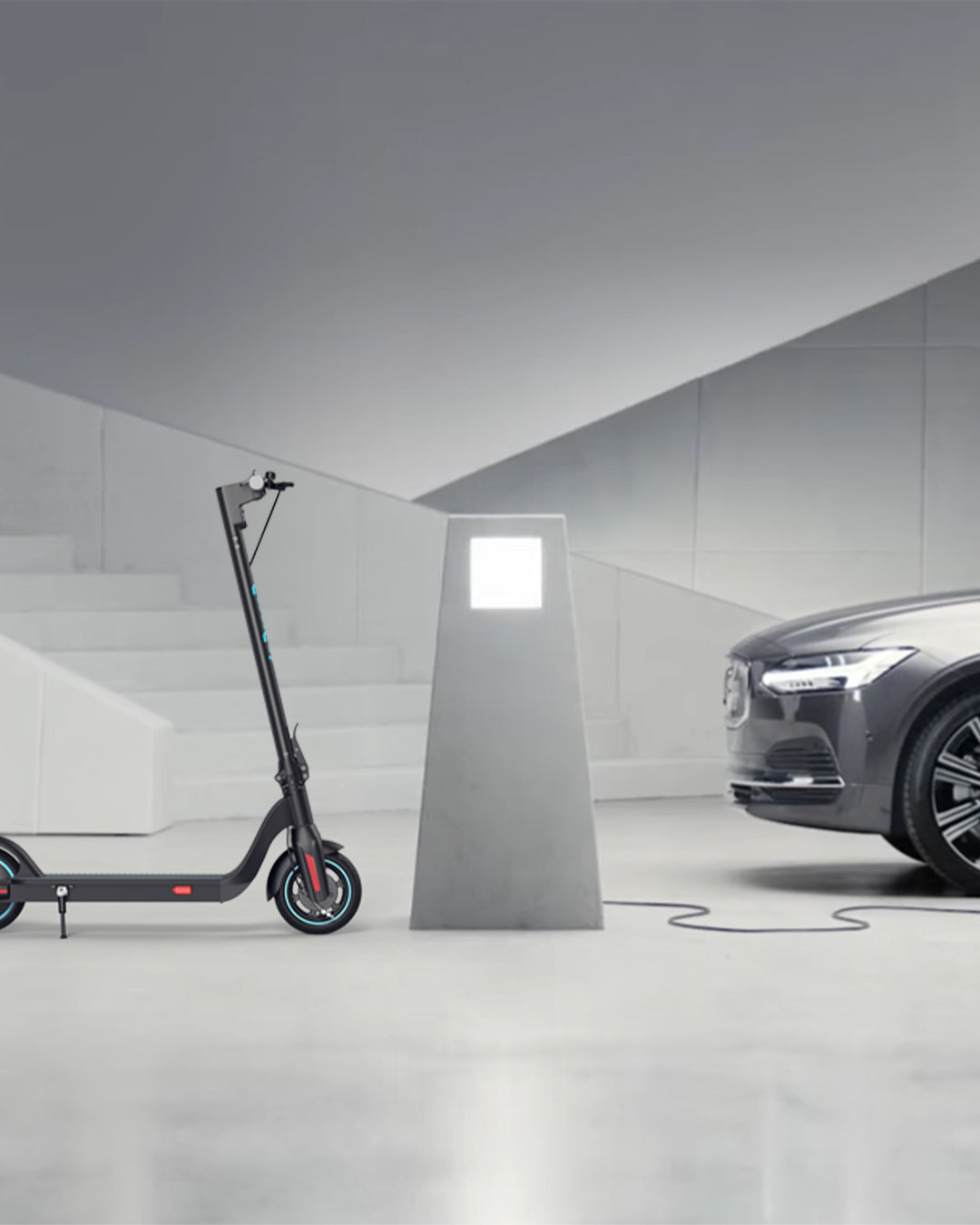 Acknowledging the reach of our audience's demographic, we acknowledge that we are simply not a believer in a one-size-fits-all approach. To respect the individual expression of our users, our adult scooters take a diametrically different approach in design philosophy from our youth-oriented scooters. For the young white-collar professionals, our take on the artistic aura revolves around the understated purity of the elite. With the vibe of professionalism our single and two-toned aluminum designs with artistically drawn streaks with a stream of fashion. The understated look of our adult line goes for an executive and professional approach that makes it at home in an official setting. Some prime examples of our models from ours are the SA3, SA3 Prime, and the top-of-the-line SmooSat MAX. The look and feel go hand in hand when a scooter of ours can effectively complement a high-end electric automobile such as a Tesla Model S. This perfectly blends our own vision with the expression of our highly valued adult audience. 
To take it to another level, we have collaborated with top-end studios such as DAQ, the highly acclaimed French studio. Beyond collaborations and artistic expressions, we value the combination that best works with our vision to complement our audience's innate wonderful spirit of expression. 
Outro: Engineered for Quality, Designed for Expression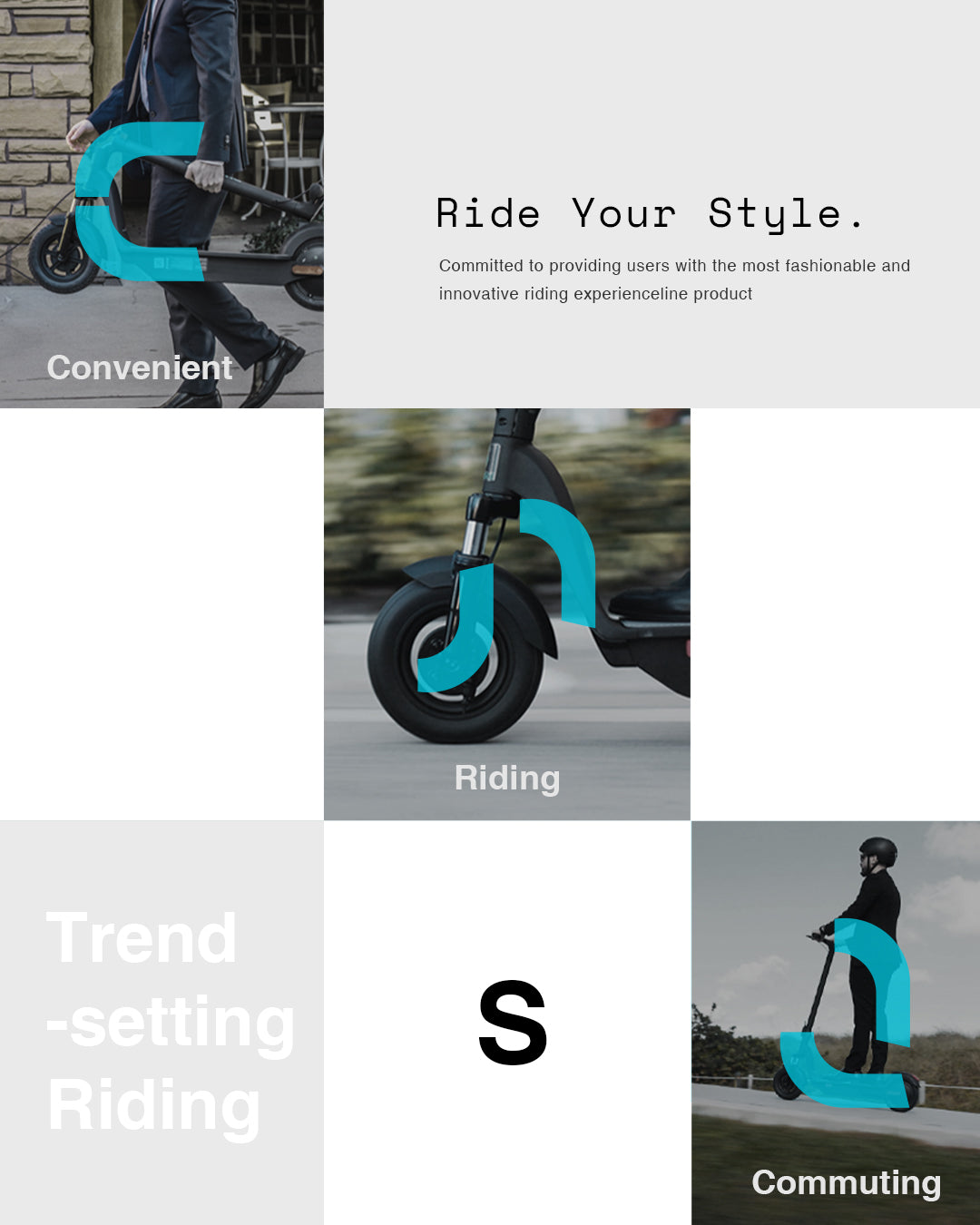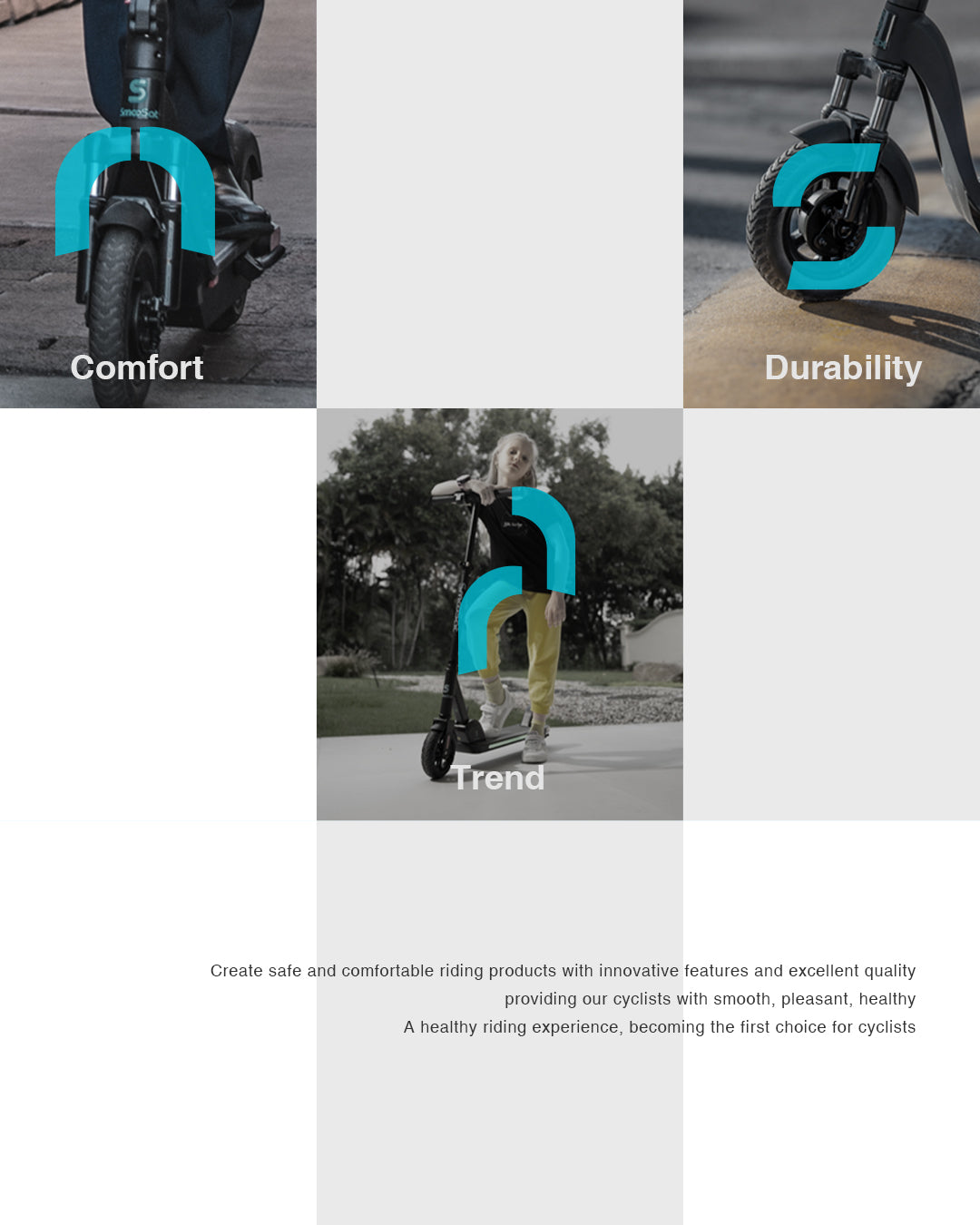 At SmooSat, we pioneer no-compromise scooting experiences with a commitment towards a greener future through state-of-the-art innovations, while offering the most fun experience. However, the success of this lies in the intangibles which are defined by our artistic identity. While defining our technology to be smarter, faster, and safer to continuously improve the quality of life, we strive to impart uplifting of the spirit and the freedom of expression through elegance and fashionable imprint of the designs of our scooters. To top it all, we strive to bring the smoothest, most reliable, trendy, fashionable, and friendliest scooting experience to all.